National Underwear Day
It seems like there's a holiday for everything now. Talk Like a Pirate Day. International Bacon Day. National...Memo Day (it's real). The internet always has something to celebrate, but there's one day we are most excited about: Sunday, August 5th is National Underwear Day and we see that as a real opportunity to make a positive impact on our community.
Did you know that underwear is one of the most needed but least donated items for the homeless?
The number of unsheltered homeless people is on the rise nationwide, growing 9% from 2016. In MeUndies' hometown of Los Angeles, homelessness has surged 75% in six years. This is a real and growing issue.
When we heard that there are currently 53,000 homeless men and women in our city, we knew we had to do something.
We teamed up with Shelter Partnership, a non-profit dedicated to ending homelessness in Los Angeles County. We are donating 53,000+ pairs of Undies to signify the number of homeless men and women in our community.
But we want to do more.
Our team mobilized and volunteered at Shelter Partnership's resource bank. We delivered our Undies in-person and helped to sort and organize other donations from the community.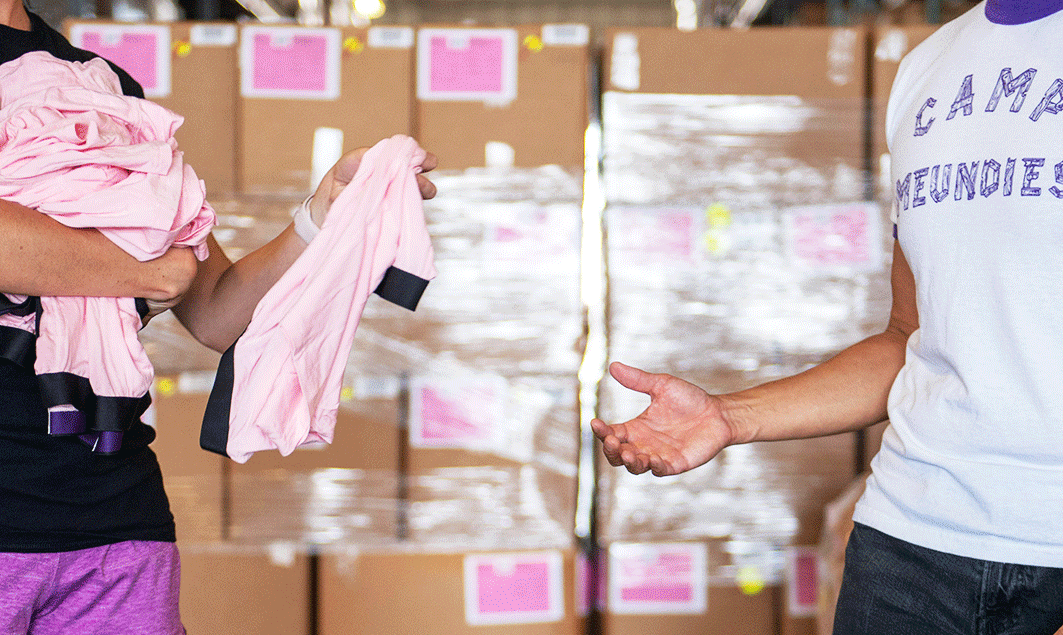 So what can you can do?
From August 5 - August 19, we are running a 'Buy a Pair, Give a Pair' donation at our store at Westfield Century City. Stop on by, grab some Undies and give back to a good cause.
If you're not in the area, we encourage you to seek out your local shelter and help out.
Our community stretches far beyond the MeUndies fam. No one should be without basic clothing. Let's work together to enact some real, positive change to those who need it most.