Get Gifting
It's the most… stressful time of the year? Wait—that's not how the song goes, but that's how it feels sometimes. You want to get everyone in your life the perfect, most thoughtful, most amazing gift. And that's why you rule. But that can also be a lot of pressure. We get it. Which is why we came out with some soft new products, and this handy gifting guide, to make your holiday shopping easy as pumpkin pie. Mmmm pie. Check it out.
It's easier than it sounds. Whoever the "hers" are in your life, you'll find something soft and cozy for them here. Get your mom the softest Robe on Earth to show her how much you appreciate her (and so she can finally get some much-needed R&R.) Pick out some matching Undies for your girlfriend 'cause… hello? Nothing says "ILY" like matching Undies. Plus, she'll look cute and feel even better. Best gifts ever.
We have you covered on easy gifts for the "hims" of your life. If you know any man, you know he probably needs some new Undies. Like, it's pretty much a fact. If you feel like you don't want to get your uncle some Briefs, we totally get that. Never fear, you can still revamp the dudes in your life top drawer with our softer-than-soft Socks, in any cut they like.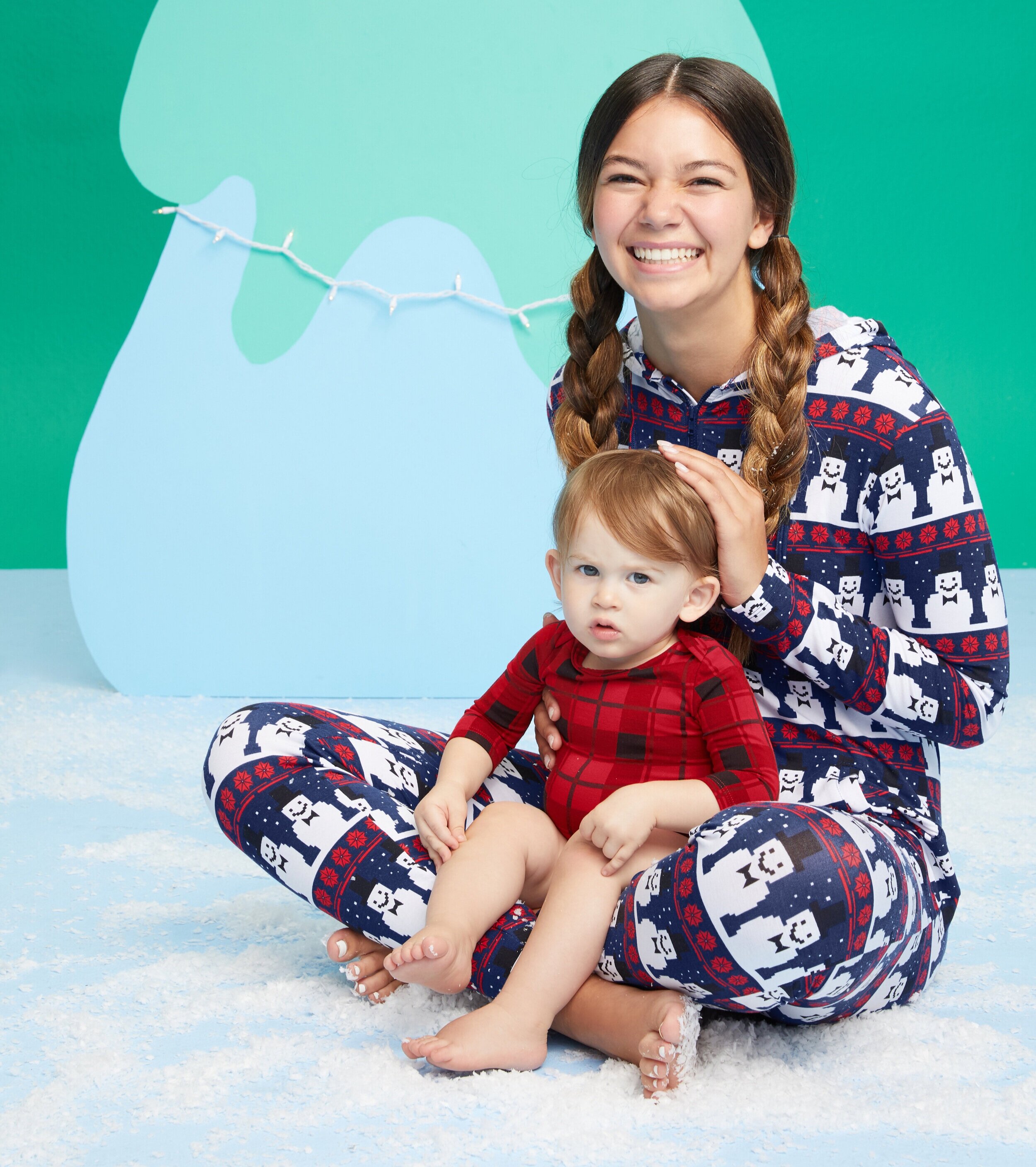 And we mean the whole fam, including babies. We now have a Baby Bodysuit available for all the tiny humans in your life. We decided the best gift ever is the gift of matching, so get your whole fam in on the fun by looking adorably soft and matchy all at once.
Stockings are one of the best parts of the Holidays. They're chock-full of tiny gifts that bring a smile to everyone's face. We have an idea for the best stocking stuffer of all time: Buddy Bands™. The dog-lover in your life will cry tears of joy, and you'll have plenty of cute content for Instagram.